29 April 2014 - Allegedly "Complex but perfectly Legal" offshore family trust arrangement were agreed by the kindly and generous UK tax authorities, to allow Formula One boss, Bernie Eccelstone to pay just half-of-one-percent tax on assets and massive annual income from the assets he "gave" to his wife off-shore in tax-haven Liechtenstein. The main tax professional question is how were the assets valued as they left the UK? By whom? And which tax-officer agreed the UK value for Capital Gains Tax purposes. Has the obliging tax-officer joined Dave (Monte Carlo) Hartnett in rich retirement? A few years after transfer to Liechtenstein, the IPR assets (TV rights, advertising deals etc. to the Formula One racing monopoly) were sold by the family trust for $2 billion to a hedge-fund. Who signed the original UK valuation and tax-returns? Was the UK valuation a teeny weensy bit of a mistake - an undervalue? Should it now be revised under Mistake & Error Tax Rules?
The second professional question is "Does Mr Eccelstone sneakily control the Offshore Family Trust?" - Very few self-made men can let go of their entire fortune and pass it to a wife - who they then divorce. Has Bernie Eccelstone taken a vow of poverty (and perhaps chastity) for religious reasons? If he dies, will he go straight to Heaven. Will Pope Francis instantly beatify Bernie? Or does Bernie still hold the Trust reins?
BBC News 29 April 2014
- Formula 1 boss Bernie Ecclestone has avoided a potential £1.2bn tax bill as a result of a
secret deal
with HMRC. The deal involved a payment of just £10m (0.8% tax), according to legal transcripts obtained by BBC Panorama. Revenue & Customs spent nine years investigating the Ecclestone family's tax affairs before offering to settle in return for the payment from the family trusts in 2008. Mr Ecclestone said he paid more than £50m in tax last year. Mr Ecclestone, the chief executive of Formula 1, is currently on trial in Germany facing corruption charges. It is alleged he was behind a £26m bribe paid to a bank official. Prosecutors allege the bribe was paid to ensure that Mr Ecclestone retained control of the sport.
UK TAX COLLECTORS HAVE
WARNED US.
TAX HAVENS CRACKED? OR MERELY BENT? 12th APRIL 2014.
UK Chancellor of the Exchequer, George Osborne, has announced "new" policies to recover UK tax from tax-havens and to jail offenders. After 30 years of soft-touch, old pals regulation of tax evasion - in stark contrast to the previous 100 years - it seems the UK has reluctantly realized that its £1.3 Trillion national debts are largely due to tax-evasion-capital-flight to the world's 70 tax-havens. But, their proud boast that the UK collectors have recovered £1 billion sterling in 2 years will have to be multiplied by 1,000 to reap the harvest of the estimated $3 trillion of UK assets hidden off-shore.
George Osborne will also have to square his war on tax-haven-hoarders with his old school chum and boss, Prime Minister David Cameron, whose inherited wealth comes from his father's offshore family trusts. We might guess that David Cameron has already shifted his asset base - back onshore. If you are tempted to keep your head down and your mouth shut about your off-shore assets, remember that the NSA and GCHQ and most OECD governments have been collecting "secret" data for at least ten years; they do know where you and your assets reside.
As a tax-adviser with 30 years experience, I think this heralds an international accord to repatriate tax-evasion-capital-flight which, at last Wall Street estimate, totals $32 trillion. If so, it will re-boot the global economy.
"Move your money on-shore and move to higher ground"
Taken from the BBC website:
http://m.bbc.co.uk/news/uk-politics-26998208
UK Politics - 12 April 2014 - BBC Radio 4 News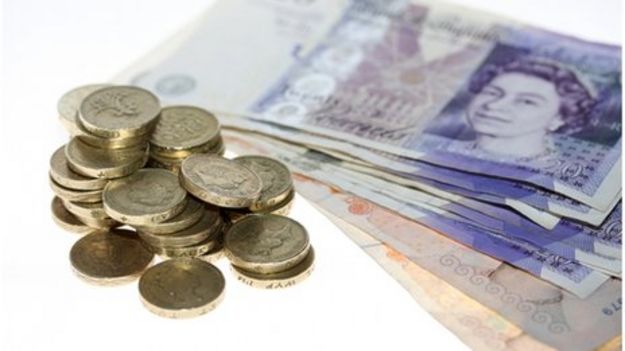 People who hide their money overseas to avoid paying tax face bigger fines and could be jailed more easily under government plans to fight tax evasion.
To prosecute at present, tax officials must prove a person holding income offshore has intended to evade tax.
But under a new criminal standard officials would only have to show money was taxable and undeclared.
Chancellor George Osborne said the changes would mean there was "no safe haven" for those evading tax.
But Labour's shadow exchequer secretary to the Treasury said the government was "failing to tackle tax avoidance and evasion".
A consultation will be held to let the public have their say on the plans.
Whistleblowers' bonus
In recent months, the UK has joined other G20 countries in focussing on moves to share information about tax evasion.
Now Mr Osborne says the government will consult on a new criminal standard, harsher fines and increased jail sentences.
At present, offshore tax evaders can be fined twice the amount they owe, and can face criminal prosecution and a possible prison sentence.
The government will look at options to increase these penalties, as well as the possibility of financial rewards for whistleblowers who "help uncover" untaxed offshore assets.
http://www.telegraph.co.uk/news/politics/david-cameron/9218119/David-Camerons-inherited-family-wealth-based-in-foreign-tax-havens.html
http://www.theguardian.com/business/2013/may/11/osborne-tax-havens-details-wealthy